Press release
RESOURCE CAPITAL PARTNERS closes two hotel acquisitions (Germany and Portugal)
21/10/2019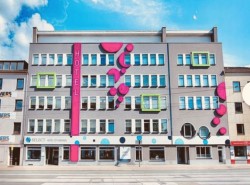 Resource Capital Partners has completed its second deal in Germany with the acquisition of a 4-star hotel in Bremen (Germany).
The property purchased, on behalf of a european investor, has 71 rooms and is operated by the Novum Group since January 2018.The building was built in 2014 and expanded in 2017.
Due to the growing number of visitors and the limited growth of hotel developments, hotel experts expect that room occupancy and rates will keep increasing in the years to come. This is positive for hotel turnover, which makes the hotel sector very appealing in Germany.
RESOURCE CAPITAL PARTNERS closes two hotel acquisitions (Germany and Portugal)
Volver